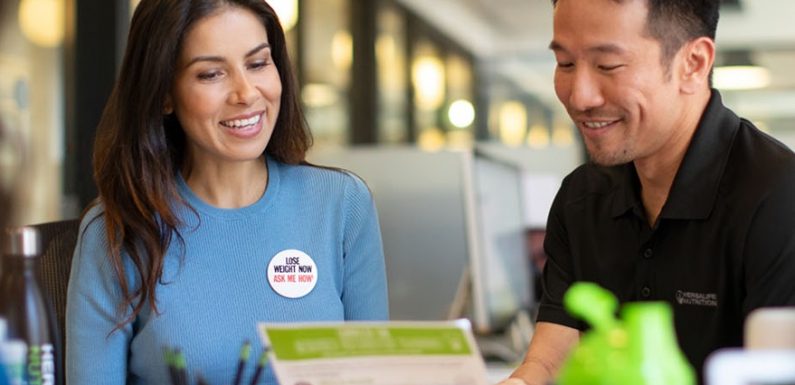 Have you ever heard of Herbalife Nutrition?
Herbalife is a leading global nutrition company headquartered in Los Angeles, California. It is famous for its high-quality nutrition supplement products that have helped millions of people improve their health and wellness.
Besides producing and supplying its products in over 96 countries globally, Herbalife has helped many people earn a living by creating job opportunities. Some of the company's positions include IT experts, human resource managers, packaging technicians, and marketing specialists, to name a few. At the moment, the firm has over 300 scientists, 50 of which are Ph.D. holders.
How It Feels Being Part of the Company's Workforce
Several employees have improved their skills and experience working by working at Herbalife Nutrition. Some who joined the company as interns picked up valuable skills and received promotions to junior managers. Because of the knowledge and skills acquired at Herbalife, many have opted to stay with the company.
According to many employees who have left Herbalife reviews, say Herbalife is a great place to work.
Many employees are proud to be with a company that supports employee growth, offers good compensation, and produces high-quality nutrition supplements in the areas of sports nutrition, weight management, and general wellness.
A few testimonials also note the company's passion for supporting underserved communities, offering fundraising and volunteering opportunities for employees and distributors alike.
How Herbalife Supports Underserved Communities
Herbalife embraces the need to engage the community at every level, and one way is through corporate social responsibility.
Herbalife Nutrition decided to embrace giving back to the community by creating company initiatives, fundraising events, and service projects. Two of these initiatives are Nutrition for Zero Hunger and the Herbalife Nutrition Foundation.
The goal of the Nutrition for the Zero Hunger initiative is to eradicate hunger in various parts of the world through world partnerships, nutrition knowledge, product donations, and nutrition awareness programs.
The Herbalife Nutrition Foundation was initiated primarily to provide nourishment and resources to the less fortunate. This was made possible by funding schools, orphanages, health sectors, and other charitable organizations.
Employees at Herbalife Nutrition are also supportive of the company's programs. Most of them have adopted the value of giving back to the community by actively contributing to blood drives hosted by Herbalife and the American Red Cross. The initiative has helped in giving donations and supporting the less fortunate.
Herbalife – A Superior Workplace
Individuals at Herbalife are proud of being members of the company. Because of the commitment and positive approach workers have towards their duties and roles, the company continues to reach greater levels.
Recently, the firm was acknowledged by Forbes as one of America's Best Employers for Women. Also, the firm was ranked by Forbes as one of 2018's America's Best Midsize Employers.
The company has also been recognized by other private firms around the world. According to the Top Employers Institute, Herbalife International South Africa offers a conducive environment for working, nurtures individuals, and helps in talent development.
Employee Reviews
If you are looking for an opportunity to work at Herbalife, then go for it. Herbalife reviews present on review websites, such as Indeed and Glassdoor, show that it is a great place to work.
According to the review websites, Herbalife has a 4.2/5-star review from past and current employees.